The Women on F.I.R.E. (Financial Independence through Real Estate) Mastermind is a group of ambitious female investors who have a desire to create passive income and achieve financial freedom through real estate investing.
I've spent the last decade studying finance and creating multiple six-figure streams of passive income from real estate investing. I built a portfolio of almost 40 doors by the age of 26, bringing in $10,000 per month in passive profit from real estate. Now, I'm helping others do the same! In 2023, I'll be leading this Mastermind – for the third time – designed to help you make massive progress towards achieving financial independence via real estate investing. Combining my experience with the carefully selected participants of this group, 2023 should be your most fruitful year yet, and set the stage for many financially abundant years to come!
Class of 2023 is FULL!
Here's what you'll get:
Two in-person retreats: You will work side-by-side with Rachel and other members for connection, strategy, and fun! (Jan and Jun 2023.)
Community & Engagement: When you join Women on F.I.R.E., you'll be surrounded by a carefully curated group of the. most. amazing. people… who are also 100% focused on their results… for 10 whole months!
Virtual sessions: Every month for 10 months, we will meet virtually as a group. Our gatherings provide instruction and education, as well as opportunities for advice, support, and guidance.
Online community: You will get exclusive access to our Slack community, which is dedicated to the success of everyone in Women on F.I.R.E.
Direct access to me: You will have access to me for one-on-one conversations and strategy sessions, something I only provide to the Women on F.I.R.E. Mastermind.
Focus and Goals: The focus of the Women on F.I.R.E. Mastermind is to help each member achieve financial independence through real estate investing. This Mastermind will help you identify and start creating at least one new six-figure stream of income so you can start moving in the right direction.
Topics: Some of the many real estate investing strategies you will learn about include (but are not limited to):
How to find off-market properties
How to analyze potential deals (including short-term rentals)
How to invest with less than 20% down
How to invest out-of-state
How to find & screen tenants
How to self-manage and/or find a property manager
Intro to syndications
How to do due diligence on syndicators and syndications
…and more!
Rental Property Bootcamp: As a Mastermind member, you will get lifetime access to the entire 12-week Rental Property Bootcamp ($1,999)!
Insight: As someone who achieved complete financial independence at age 27 with multiple six-figure income streams, I will guide you as you create yours, sharing everything I know (including materials, worksheets, contracts, and insight into what else you will want to consider.) The strategies and systems I teach provide complete financial and time freedom. You really CAN have the best of both worlds, when you know what to do, and when, and why.
What do past Masterminders say?
"Words cannot even begin to describe how helpful this Mastermind was. When I say "life changing," as crazy as it sounds, I am *not* exaggerating at all. The amount of tools, resources, and information that I've learned during our time together is overwhelming in the best way and without a doubt worth every penny. The past 6 months have been the most productive in my entire life. I cannot recommend this Mastermind enough. Invest in yourself. You most definitely will not regret it."
"Rachel provided everything in her arsenal to help us succeed. The price was a big sticker shock moment for me, but the value really comes from Rachel being there for you every step of the way, making sure you aren't giving up on yourself and that you have all the necessary knowledge. I am so thankful for the guidance, support, and friendship!"
"So far in the mastermind with Rachel I've been able to really get the hang of analyzing deals and understanding how to get accurate numbers for my calculations. I've learned more about the business side of investing in real estate. The 1 on 1 coaching and accountability calls have helped keep me on track and motivated. Most importantly though I closed on my first investment property doing a house hack. There are still 4 months left and hoping to find another before it's over!"
"Just a few months after joining the Mastermind, I purchased a single family home in Florida for a long-term rental property. I am now actively searching for a vacation home in Southern California for personal use and as a short-term rental."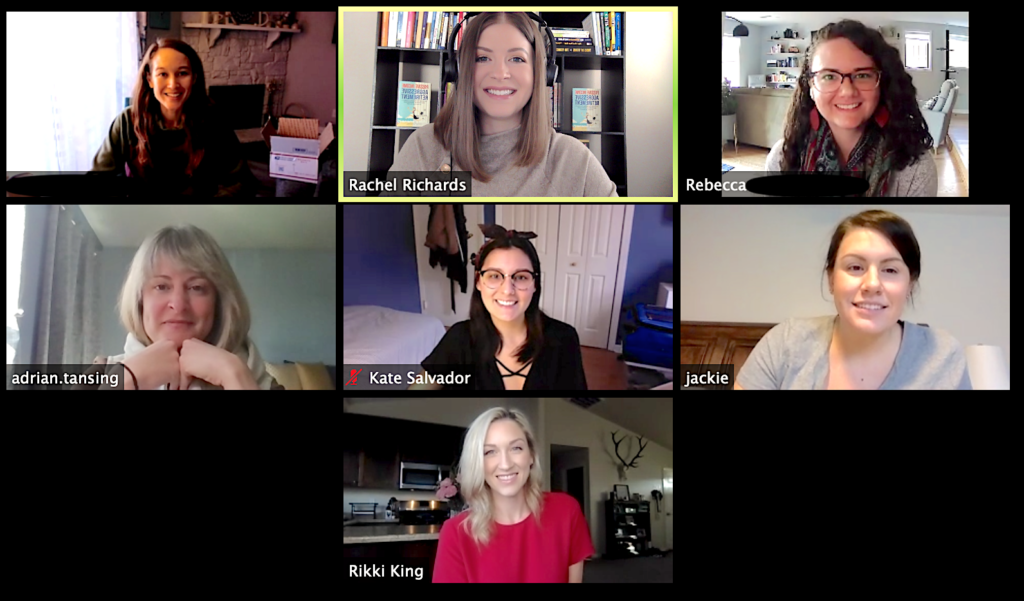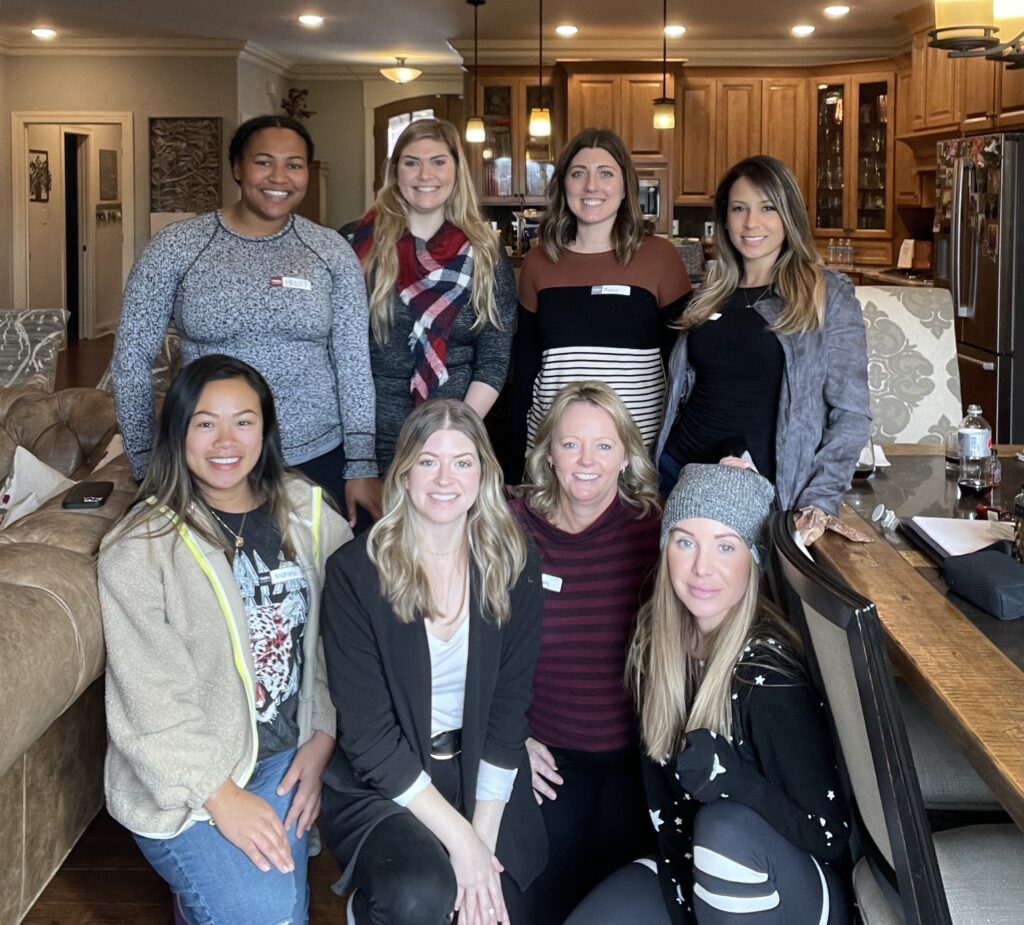 Is this Mastermind right for you?
This Mastermind is for you if…
You're a self-starter. You take initiative and you are eager to get going.
You are committed. You hold yourself accountable to doing the things you need to do to succeed.
You are positive and supportive of others. You want to see others succeed too.
You want to surround yourself with like-minded, enthusiastic, driven people.
You want to learn from someone who has successfully done this before, multiple times.
This Mastermind is NOT for you if…
You're looking for a silver bullet. Sometimes people join a Mastermind, pay a lot of money, and expect it to be a shortcut. There is no shortcut. I will give you the knowledge and resources so that you can accomplish your goals faster and with fewer mistakes, but I can't do the work for you.
You're already overwhelmed, and taking on another commitment would be unmanageable and a burden.
I'm known for getting results. But you've got to really want it.
ARE YOU READY?
My Story
Retired at the age of 27; now over $20,000 per month in passive income
Bestselling author of two books on financial literacy: Money Honey with 1,400+ Amazon reviews, and Passive Income, Aggressive Retirement
Featured on CNBC, Forbes, Business Insider, and BiggerPockets
Built a rental portfolio of almost 40 doors by age 26
Former financial advisor
Rachel's valuable lessons have helped thousands of female millennials work their way out of financial despair. She has successfully done what no one has done before: made the topic of money management fun, entertaining, and simple.
Rachel has a Bachelor of Science in Financial Economics from Centre College. Rachel is a nomad, based in Colorado.