Meet Rachel Richards
Bestselling author. Finance guru. Real estate investor. Former financial advisor. Professional speaker.
Speaking & Interview Testimonials
James Meier, Teaching Learning Engagement Institute Coordinator at College of Central Florida
"Rachel Richards's energy, age (she's only 27!), and humor kept an audience of Generation Z college students highly engaged and excited throughout a 35-minute speech, which is no small feat. A large part of her success derives from her unique ability to form a connection with students and deliver her message in such a way that it truly resonates with them, while addressing their financial fears and aspirations. Her proactive communication and attention to detail ensured that the myriad logistical challenges were taken care of and everything went smoothly. I'd heartily recommend Rachel as a speaker. Her oratorical virtuosity and overall professionalism are unsurpassed. We've invited her to our college on two separate occasions over the past six months, and given her effectiveness, I suspect we'll ask her back again in the not-too-distant future."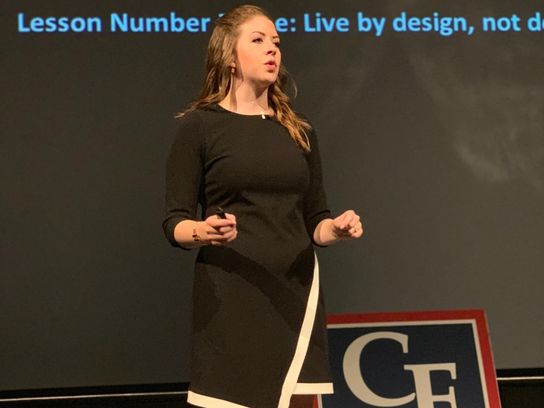 Dawne Gee, Wave3 News Anchor, Louisville KY
"You won't find many millennials who are as well-suited for TV as Rachel. She is everything you'd want in an interview guest: sharp, concise, fun, and relatable. I've asked her to come back multiple times because she is so easy to talk to about money management, and our viewers love her. She would make a great addition to a weekly TV spot and we hope she will come back on Wave3 when she visits Kentucky!" -Dawne Gee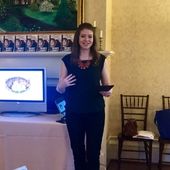 Bio:
At the age of 27, Rachel quit her job and retired, living off over $15,000 per month in passive income. Rachel has made a name for herself in the personal finance realm. She is the bestselling author of Money Honey and Passive Income, Aggressive Retirement. She has been featured on the Penny Hoarder and the New York Times and contracted to speak at colleges. She is a former financial advisor, and a real estate investor with almost 40 rental units. Her valuable lessons have helped thousands of female millennials work their way out of financial despair. She has successfully done what no one has done before: made the topic of money management fun, entertaining, and simple.
Rachel has a Bachelor of Science in Financial Economics from Centre College. She has held roles as a financial advisor, a real estate analyst, and a senior finance analyst.
Rachel is based in Colorado with her husband and dog.