Hi, I'm Rachel!
I'm not a trust fund baby, and I never made six figures from a job or career.
"So then, how did you retire at age 27?"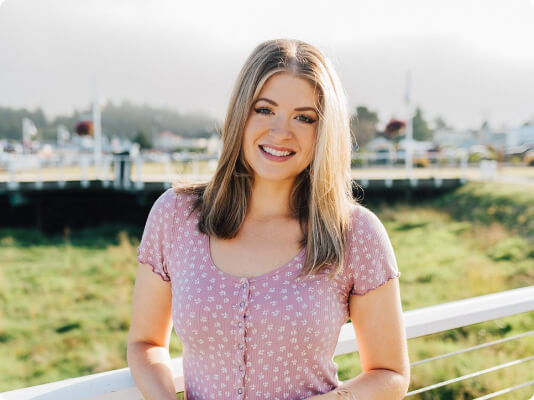 It all started with passive income.
Passive income is money earned with little to no ongoing effort. Don't get me wrong: it's no get-rich-quick scheme. Once your passive income exceeds your living expenses, you are retired. #Micdrop.
Not only did I publish my first book in 2017, but my ex-husband and I began investing in real estate. We bought our first duplex that year, generating $500/month in cash flow.
By 2019, we owned almost 40 rental units, and I quit my job.
By 2022, we grew our passive income streams to $20,000 per month.
I now work when, where, and IF I want. I have the freedom and flexibility to follow my passions and travel the world.
And most of all, I teach other young women how to get their financial $hit together and replicate this process for themselves.
About Rachel
Rachel Richards built a real estate portfolio of 38 rental units by the age of 26. She is a 2X bestselling author and has been featured in Forbes, CNBC, and Business Insider. She makes the topic of money management fun, entertaining, and simple for her 450,000+ millennial followers. Rachel helps women feel excited, capable, and confident about their financial futures.
Rachel has a Bachelor of Science in Financial Economics from Centre College. She has held roles as a licensed financial advisor, a real estate analyst, and a senior finance analyst.
Rachel is based out of Colorado.